HECATE by Edifier GX07 Wireless Gaming Earbuds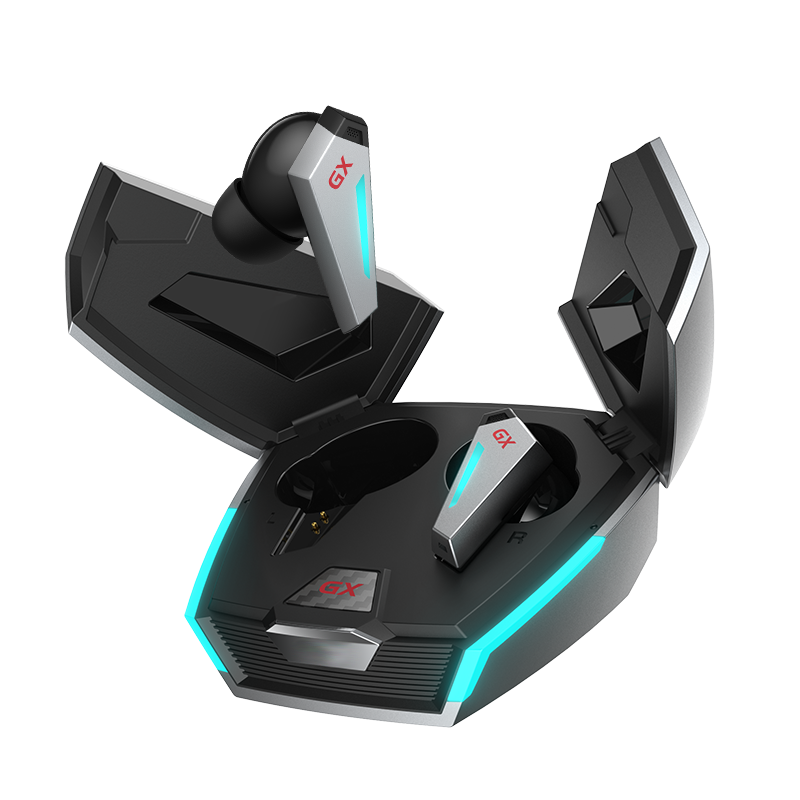 HECATE by Edifier GX07 Wireless Gaming Earbuds
10% off :
Valid within 7 days after received
Copy
Free Shipping on orders over 100€
Product Category:
Headsets & Speakers
Estimated Shipping Time:
5-7 business days
15 Day Return Guarantee
Frequently Bought Together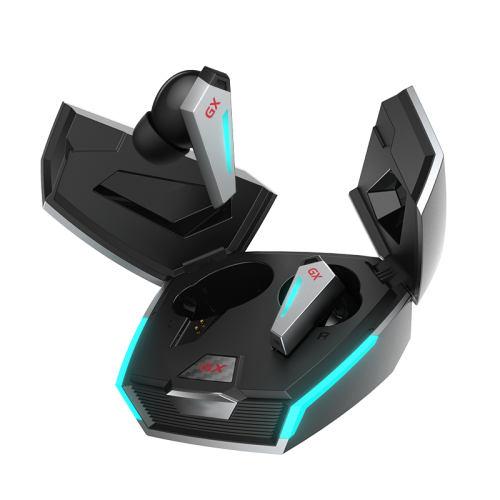 HECATE by Edifier GX07 Wireless Gaming Earbuds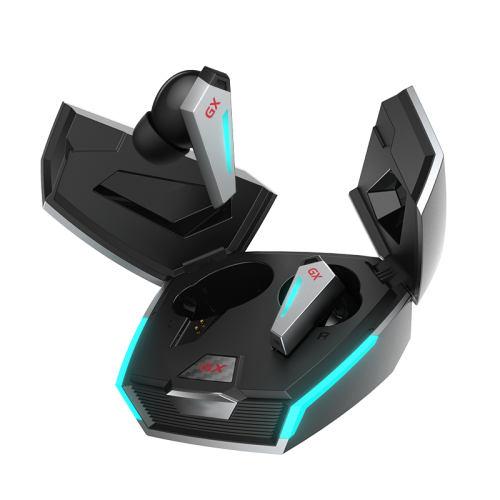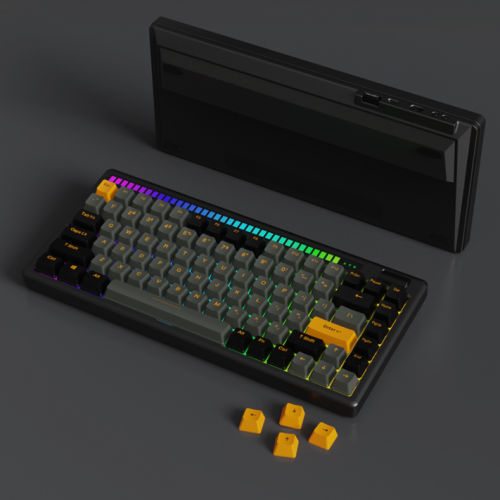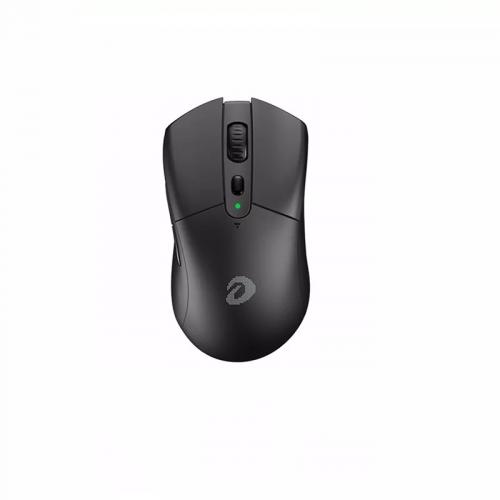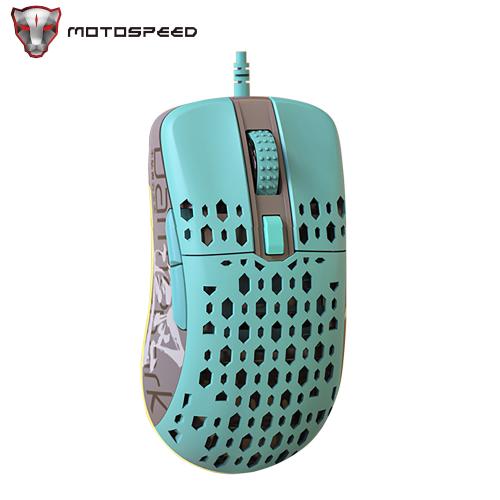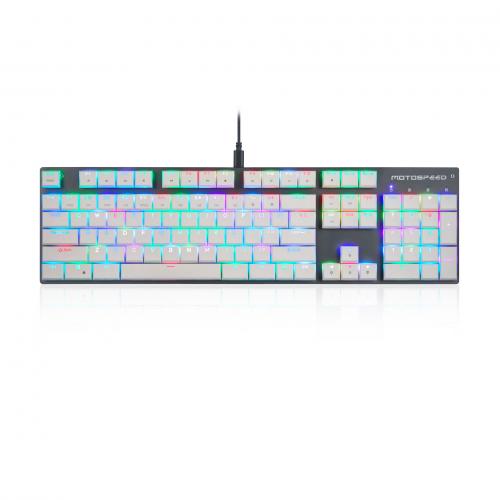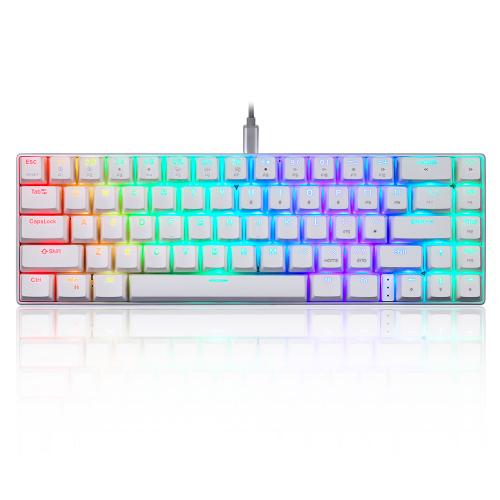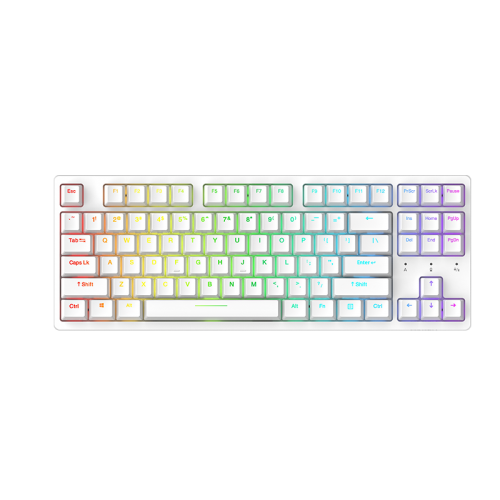 Total price: GBP 110.92
Features

• Unique design with RGB lighting effects enhances your gaming vibe
• Game mode with specially tuned H+ sound effect and 60ms low latency
• Hybrid ANC technology (-38dB) with ambient sound mode
• Dual-Mic ENC (Environmental noise cancellation) for clear phone calls
• Infrared in-ear detection: the music is automatically played/paused when earbuds inserted/removed
• Tap control for easy operation
• Personalize your settings and find more with the EDIFIER CONNECT APP
• Ergonomic in-ear design with 3 pairs of ear tips ensures the comfort of long-time wearing
• IP54-rated dust and water resistance for outdoor scenarios

-38dB Deep Noise Cancellation

With hybrid Active Noise Cancellation, the four MICs detect noise inside and outside of the ear, and the moving coil units reverse sound waves to -38dB to counteract the noise.

Three different sized ear plugs

* 38dB noise cancellation depth is achieved with active and passive Noise
Cancellation technology working together.
Data provided by Edifier Acoustics Lab.

Superior Sound Quality

Edifier Acoustics Lab has calibrated the 8mm complex diaphragm unit. With the support of double high-definition decoding of AAC and LHDC and the flagship acoustic configuration, GX07 is always ready to produce superb sound.

H+ Special Game Sound Effects 60ms Low Latency

Edifier Acoustics Lab precisely set the low latency of 60ms in order to meet the gamers requirements by optimizing gunfire and footsteps to make the game experience flow smoothly.

* Enhanced Sounds of Gunfire.
Enhanced Sounds of Footsteps.

Gaming/Music Dual Mode

Meeting the needs of different entertainment.

Ambient Sound Mode

Ambient sound mode can be switched by double
clicking the left piece and adjusting through the APP, with easy switching between the game and real world.

Dual MIC ENC

With four highly sensitive MICs and the precise beam algorithm, the ambient noise in different situations can be filtered to obtain a clearer and freer voice call.

Long Running Time and Quick Recharge

Earbuds and charging case adopt the quick charging technology. With Noise Cancellation off, the combined running time can be long as 26hrs and after 15minutes charging in the case, the earbuds can be used for 2hrs.

Connected to APP

Providing a better gaming experience via the exclusive Edifier Connect APP

In order to provide a better gaming experience, the in-ear detection setting is turned off as default; the earpiece needs to be double clicked to play music. If in-ear detection is required, please connect the APP to amend this function.

Poison Fang Design incorporating RGB Colorful Breathing lighting, the Soul of a Cyberpunk.

Our Service

BZFuture provides cheap HECATE by Edifier GX07 Wireless Gaming Earbuds for customers with immediately delivery, this safe and secure HECATE by Edifier GX07 Wireless Gaming Earbuds will be sent to you with 7/24 online support after payment. Welcome to BZFuture and buy HECATE by Edifier GX07 Wireless Gaming Earbuds and enjoy best shopping experience at our bzfuture.com website store.

Fast transaction for HECATE by Edifier GX07 Wireless Gaming Earbuds brings you brand new experience of comfort. We tried our best to cut off the complexity of HECATE by Edifier GX07 Wireless Gaming Earbuds transaction and give you a cozy environment with the safest and fastest service. BZFuture always take the road of Authorized Brands, there is no worries to buy HECATE by Edifier GX07 Wireless Gaming Earbuds here, and you can also enjoy the most reasonable price on bzfuture website, and receive the HECATE by Edifier GX07 Wireless Gaming Earbuds easily.

Our Advantages

Formal Authorization:
BZFuture is an authorized online store in the marketplace. You can buy HECATE by Edifier GX07 Wireless Gaming Earbuds with no worries on bzfuture, we're also enabled to offer you a best shopping experience and best quality customer service.

Instant and Reliable Delivery:
With the help of suppliers all over the world, our service for delivering HECATE by Edifier GX07 Wireless Gaming Earbuds is the fastest way in the marketplace. Instant and reliable delivery system is your best choice for buying HECATE by Edifier GX07 Wireless Gaming Earbuds from BZFuture.

Safe Transaction:
With more than 10 years of developing in official software products and gaming accessories, BZFuture is capable of providing a better service for HECATE by Edifier GX07 Wireless Gaming Earbuds transaction, and already have over 1 million registered members, from more than 100 countries worldwide. You can safely supply software related needs such as operating software, office software, antivirus and security software, and your game related needs such as gaming chair, gaming keyborad, gaming mouse, gaming headset and so on.

We have 10 years of certified sale with PayPal. Also we are PaymentWall partners, we accept Credits Card, Webmoney, Paysafecard, and many other means of payment.

Our Insurance

After years of operation, our website is so well-known for customers all around the world, and we guaranteed to supply personalized service and products to worldwide customers. Feel free to contact us on 24/7 live chat or Skype. Our Customer service reps are waiting to help enhance your shopping experience.

If you have any question, please check our FAQ for more introduction, or you can contact our Live Support 24/7 to solve the problem, our team is at your disposal to help you any time.